I just want to celebrate with all of you: We finally made it and won the World Cup Finale!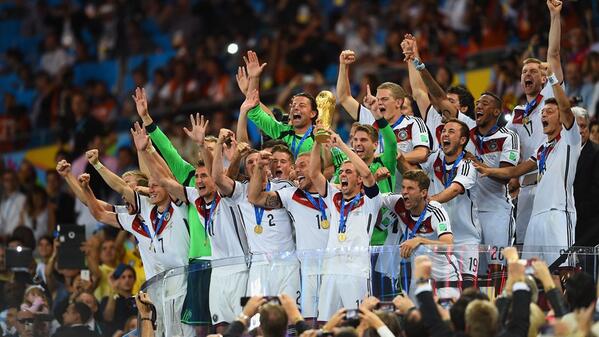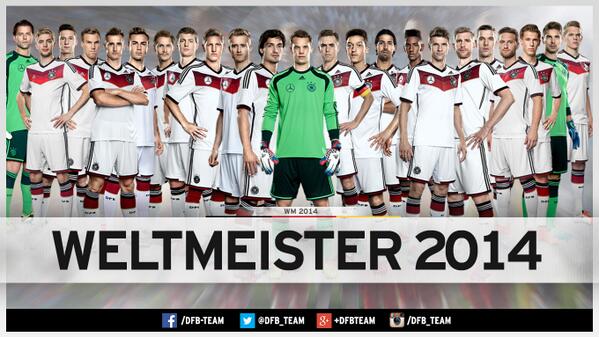 A always believed in this incredible team of amazing players. Still can't quite comprehend what happened! The German team is just full of talent: Neuer, Hummels, Müller, Lahm, Schweinsteiger… And of course also Mario Götze, who shot the decisive goal!
Great game and a lot of respect to Argentina for being the best opponent we could have faced!
Thanks to everybody who supported the German Team and let's continue to play soccer with passion and fairness. 🙂